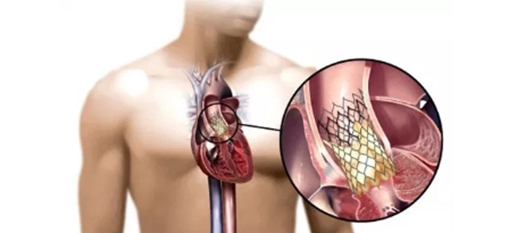 Emerging evidence has investigated various antithrombotic strategies including single antiplatelet therapy (SAPT) versus DAPT, anticoagulation with or without clopidogrel, and rivaroxaban plus aspirin versus DAPT. Join Dr. Allison Wicker as she assesses the available literature to develop an evidence-based recommendation on the optimal antithrombotic regimen following transcatheter aortic valve replacement. To learn more about this specific activity, including speaker information and learning objectives, expand the module below (click the +). Pharmacists can earn .75 contact hours of knowledge-based home study CE credit at the completion of this activity.
Fee
$8.00
CE Hours
0.75
Activity Type
Target Audience(s)
Accreditation(s)
St. Louis College of Pharmacy at the University of Health Sciences and Pharmacy in St. Louis is accredited by the Accreditation Council for Pharmacy Education as a provider of continuing pharmacy education. To learn more about the specific program information, including universal activity numbers (UAN's) and learning objectives, please expand the modules below. Following successful completion of an evaluation, CE credit

will be automatically reported to NABP through the CPE Monitor system, using the NABP ePID numbers and date of birth (MMDD) stored in participants' user profiles.

Follow this link to learn more about CPE Monitor and the credit reporting process »

Participants are responsible for ensuring receipt of credit; no credit can be corrected or awarded if more than 60 days have passed from the date of the event or if the home study is expired.

I

t is the policy of St. Louis College of Pharmacy at the University of Health Sciences and Pharmacy in St. Louis, to ensure balance, independence, objectivity and scientific rigor in all its educational programs. All faculty participating in this program are expected to disclose to the program audience any real or apparent conflicts of interest related to the content of the presentation.
Requirements for CE Credit
To claim credit for these sessions, participants must complete the following for each session (with a unique UAN):
Visit this site. Make sure you are logged in and registered before proceeding.

Complete an evaluation by clicking the green evaluation button for each session/block.

Enter the evaluation code that was given to you at the end of the session you attended.

Answer all questions honestly - we appreciate your feedback! All responses are stored anonymously.

Click submit. As soon as you submit, a report containing the NABP ePID and DOB stored in your profile will be automatically sent to CPE Monitor.

Please allow up to 48 hours for processing. Your credit should appear in your NABP profile online.
If you experience difficulty, please contact our office so that we may assist you. We are happy to help!
For simultaneous sessions, participants should claim credit ONLY for those sessions they attended and ignore those they did not attend. Attendance will be reconciled against sign-in sheets. Those sessions not attended will be removed from the participants' profiles after the conclusion of the conference. Participants are responsible for ensuring accuracy of credit reporting and receipt of credit. It is recommended that participants log on and reivew the information under "my account" prior to submitting the evaluation. NABP ePID and date of birth must be accurate for credit reporting to occur. Evaluations cannot be reopened after 14 days.
Participants are encouraged to check their NABP eProfiles for receipt of credit within one week of submitting their evaluation(s). If a participant notices an error in credit on their NABP e-profile, they are encouraged to contact our office as soon as possible. To best comply with ACPE's CE credit reporting policy, St. Louis College of Pharmacy at UHSP is unable, for any reason, to award or correct CE credit if more than 60 days have passed from the event.
Learn more! Click the + symbol to expand.
Transcatheter aortic valve replacement (TAVR) is an established treatment option in patients with severe aortic stenosis. Current practice guidelines provide weak recommendations regarding the potential antithrombotic options post-TAVR, and the risks of thromboembolic and bleeding complications associated with this procedure render the optimal antithrombotic regimen unclear. With the FDA indication for TAVR extended to low risk surgical patients in August 2019, selection of therapy has become even more critical. This program will address emerging evidence regarding the optimal antithrombotic regimens for patients both with and without indications for long-term anticoagulation.
Objectives
List the current guideline recommendations regarding antithrombotic therapy after transcatheter aortic valve replacement
Summarize emerging data regarding antithrombotic strategies post transcatheter aortic valve replacement
Speaker(s)/Author(s)
Activity Number
0033-0000-21-004-H01-P
Release Date:
Feb 22, 2021
Credit Expiration Date:
Feb 22, 2024
CE Hours
0.75
Fee
$8.00