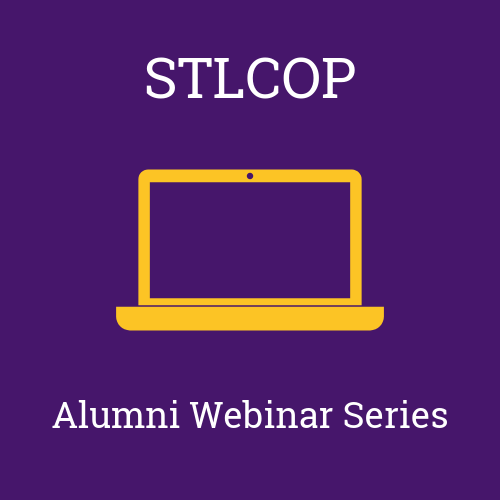 2019 Guideline Update: Aspirin for Primary Prevention of Cardiovascular Disease
Kristine Reckenberg, Pharm.D. '18, PGY1 resident at St. Louis College of Pharmacy and Saint Louis County Department of Public Health, will review the most recent guideline updates for Aspirin use for primary prevention of cardiovascular disease. Pharmacists can earn 0.5 contact hours of knowledge-based CPE credit for participation in this activity.
This is a recording of the live webinar presented on May 9, 2019. Pharmacists may obtain a maximum of 0.5 contact hours of knowledge-based CPE through this home study activity. Pharmacists who participated in the live webinar for this topic are ineligible to participate in this home study activity.
For best results, please ensure you use an updated web browser with uninterrupted high-speed internet access. Speakers or headphones are required. Handouts will be downloaded as PDF documents - please ensure adobe acrobat reader is downloaded and up-to-date on your computer. This activity is best completed on a desktop or laptop computer; mobile compatibility is not guaranteed.
Are you a STLCOP alum? You can get CE for free! Email alumni@stlcop.edu for your coupon code.
Fee
$9.00
CE Hours
0.50
Activity Type
Target Audience(s)
Accreditation(s)
St. Louis College of Pharmacy is accredited by the Accreditation Council for Pharmacy Education as a provider of continuing pharmacy education. To learn more about the specific program information, including universal activity numbers (UAN's) and learning objectives, please expand the modules below. Following successful completion of an evaluation, CE credit

will be automatically reported to NABP through the CPE Monitor system, using the NABP ePID numbers and date of birth (MMDD) stored in participants' user profiles.

Follow this link to learn more about CPE Monitor and the credit reporting process »

Participants are responsible for insuring receipt of credit; no credit can be corrected or awarded if more than 60 days have passed from the date of the event or if the home study is expired.

I

t is the policy of St. Louis College of Pharmacy, to ensure balance, independence, objectivity and scientific rigor in all its educational programs. All faculty participating in this program are expected to disclose to the program audience any real or apparent conflicts of interest related to the content of the presentation.
Requirements for CE Credit
INSTRUCTIONS FOR REGISTRATION AND CLAIMING CE CREDIT:
(1) Visit this page to register. You will be asked to log in. If you do not have an account, please create one. If you are unsure, use the password reset tool - if you do not have an account associated with that email address, you will receive an error.
Note: To better protect your privacy, this system is independent from our alumni system.
(2) Return to this event page. If you are not automatically redirected, click the "My account" tab above to view your current enrollments.
(3) Watch the video. You must be logged in with a valid account and registered in order to view. The video is embedded within the module below (click the + after you are registered and logged in).
(4) Click the green test button beside the session. You must pass with at least a 70%. You may take the test as many times as needed.
(5) Click the evaluation button beside the session you attended.
Complete the evaluation - we value your feedback! All responses are stored anonymously.
Evaluations remain open for only until the posted expiration date of the activity, after which time evaluations will close. You will be unable to claim credit as of the posted expiration date.
(6) Click to submit your evaluation. As soon as you submit, a report will be automatically generated using the NABP ePID and DOB stored in your CE profile and sent to CPE Monitor. Please allow up to 48 hours to view your credit in your online NABP profile.
(7) If desired, you may print a statement of attendance from the "View/Print Certificate" tab above.
These statements contain information provided to NABP from the Accreditation Council for Pharmacy Education (ACPE) via CPE Monitor®. ACPE policy states paper and/or electronic statements of credit may no longer be distributed directly to learners as proof of ACPE credit. The official record of credit may be located in the learner's e-profile in CPE Monitor®.
This is a half-hour (0.5 hour or 0.05 CEU) knowledge-based CPE activity, intended for pharmacists. This is a recording of a live webinar that was delivered on May 9, 2019. In order to receive CPE credit, pharmacist participants must complete the following:
Watch the video. The video will be visible embedded within this module when logged into a valid registered account.

Complete the post test. Participants must pass with a minimum score of 70% and may take the test as many times as needed.

Complete an anonymous evaluation. Upon submission, CPE credit will be reported on behalf of the participant automatically, using the NABP ePID and DOB stored within their profile.
Objectives
Define recommendations in the 2019 ACC/AHA guidelines for aspirin use for primary prevention of cardiovascular disease.
Activity Number
0033-0000-19-055-H01-P
Release Date:
May 9, 2019
Credit Expiration Date:
May 9, 2020
CE Hours
0.50