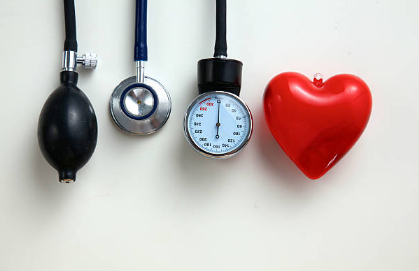 Since the publication of the 2013 ACCF/AHA Heart Failure Guidelines, two new drugs, sacubitril/valsartan and ivabradine, both with novel mechanisms of action, have been approved by the United States Food and Drug Administration. The approval of these new drugs spurred the 2016 and 2017 ACC/AHA/HFSA Heart Failure Focused Updates to recommend these medications in contemporary heart failure treatment. The overall objectives of the program are to review the 2016 and 2017 Heart Failure Focused Updates, evaluate the landmark trials that lead to the approval of sacubitril/valsartan and ivabradine, and to incorporate the unique caveats associated with these medications with the fundamental principles of heart failure management recommended in the 2013 guidelines.
---
HANDOUTS
All handouts for this module are distributed electonically. They will be made available following successful registration and payment. To access them, be sure you are registered and logged in . Then, navigate to this event page and click on the + symbol beside the activity module. Handouts will be made available as document downloads by clicking the text links.
---
PROGRAM FORMAT
This CPE activity is delivered in an online format. Participants should have a high-speed internet connection and access to a desktop or laptop computer to successfully complete this CPE activity. The activity is not designed for compatibility with mobile devices.
---
St. Louis College of Pharmacy reports no external support in the development, design, nor delivery of this program.
Fee
$20.00
CE Hours
1.00
Activity Type
Target Audience(s)
Accreditation(s)
St. Louis College of Pharmacy is accredited by the Accreditation Council for Pharmacy Education as a provider of continuing pharmacy education. To learn more about the specific program information, including universal activity numbers (UAN's) and learning objectives, please expand the modules below. Following successful completion of an evaluation, CE credit

will be automatically reported to NABP through the CPE Monitor system, using the NABP ePID numbers and date of birth (MMDD) stored in participants' user profiles.

Follow this link to learn more about CPE Monitor and the credit reporting process »

Participants are responsible for insuring receipt of credit; no credit can be corrected or awarded if more than 60 days have passed from the date of the event or if the home study is expired.

I

t is the policy of St. Louis College of Pharmacy, to ensure balance, independence, objectivity and scientific rigor in all its educational programs. All faculty participating in this program are expected to disclose to the program audience any real or apparent conflicts of interest related to the content of the presentation.
Requirements for CE Credit
In order to receive credit for this event, participants must:
Register (Payment can only be accepted via credit card for online programs).

Complete the video (embedded within the module, click + while logged in to access).

Complete a post-test.

Complete an online evaluation.
Once the particpant submits the online evaluation, a report using the NABP ePID and date of birth stored in their profile will be automatically generated and sent to CPE Monitor. Please allow up to 48 hours to see credit reflected in your online NABP profile as the systems sync with one another. CPE Monitor is the only way to receive CE credit. To learn more about CPE Monitor, please click here ».
It is the responsibility of the participant to ensure accuracy of credit reporting and receipt of credit. Participants are encouraged to review their NABP ePID and DOB in their profiles (click "My Profile" in the upper left tab) prior to submitting an evaluation to ensure that accurate information is submitted to CPE Monitor. Credit can only be received if the NABP ePID and DOB are correct. Consistent with ACPE's policy, St. Louis College of Pharmacy is unable to award or correct CPE credit - for any reason - if the expiration date of the home study event has passed. If you believe an error has been made, please contact our office as soon as possible so that we may assist you in correcting the error.
Objectives
Review recommendations for chronic heart failure with reduced ejection fraction (HFrEF) from the 2013 ACCF/AHA Guideline for the Management of Heart Failure.
Evaluate the landmark primary literature (PARADIGM-HF and SHIFT) for sacubitril/valsartan and ivabradine.
Based on the 2016 and 2017 ACC/AHA/HFSA Heart Failure Focused Updates, recommend appropriate patient populations that would benefit from sacubitril/valsartan and/or Ivabradine.
Speaker(s)/Author(s)
Katie Tellor, Pharm.D., BCPS
Associate Professor, Pharmacy Practice, St. Louis College of Pharmacy
Activity Number
0033-0000-18-040-H01-P
Release Date:
Jun 11, 2018
Credit Expiration Date:
Jun 11, 2021
CE Hours
1.00