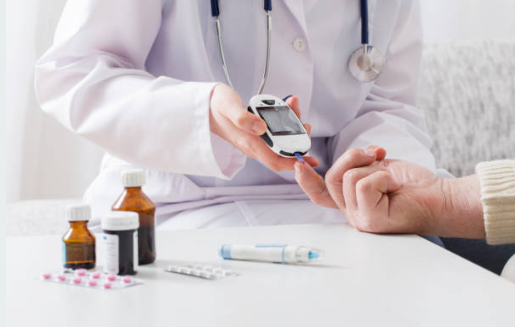 The diabetes guidelines update will focus on the 2018 updates to the diabetes guidelines. Completed entirely online, participants will have an opportunity to test their knowledge of the new guidelines with the help of Dr. Laura Challen, and will earn 1.0 contact hour of continuing pharmacy education (CPE) credit. To learn more, use the (+) button on the module below to expand additional details.
This activity is intended for pharmacists who are currently active or would like to become active in the treatment of diabetes in any pharmacy setting. To obtain credit, participants must watch the video and complete both a post-test and an evaluation. The post-test must be completed with a score of 60% or higher, but may be taken an unlimited number of times. An evaluation should be completed following the post-test. Upon completion of an anonymous evaluation, a report using the NABP ePID and date of birth stored in the participant's profile will be sent to CPE Monitor. Please allow up to 48 hours before the credit becomes visible online in your NABP e-Profile. This CPE activity is not intended for pharmacy technicians.
INSTRUCTIONS: Following registration and successful payment, course materials will become immediately available. To access the course materials, participants should first ensure they are logged in before proceeding. They will then be able to navigate to this event page and find all documents under the "Course Materials" heading. All current enrollments can be found under the "My Account" tab in the upper left and then following the "Web-Based Programs" tab.
NOTE: Credit cards must be used as payment for online CPE activities.
St. Louis College of Pharmacy reports no external support in the development, design, nor delivery of this program.
Fee
$20.00
CE Hours
1.00
Activity Type
Target Audience(s)
Objectives
Describe the medication therapy recommendations in the updated 2018 diabetic clinical guidelines.
Identify the cardiovascular safety and efficacy of the GLP-1 receptor agonists and SGLT-2 inhibitors.
Speaker(s)/Author(s)
Laura Challen, Pharm.D., MBA, BCPS, BCACP
Assistant Professor, Pharmacy Practice, St. Louis College of Pharmacy


Brief Bio : Dr. Laura Challen is a graduate of the University of Texas College of Pharmacy. Since completion of her Pharmacy Practice Residency with an Emphasis in Managed Care at The Massachusetts College of Pharmacy and Health Sciences in 2006, Dr. Challen worked at the Harris County Hospital District, in Houston, Texas where she started and managed outpatient clinical pharmacy services. Dr. Challen then moved to St. Louis, Missouri in 2012 and became an assistant professor at the St. Louis College of Pharmacy. She spends 50% of her time in the John F. Kennedy Internal Medicine Clinic at Mercy Hospital St. Louis assisting with chronic disease state management, drug information, precepting students, completing research and helping to educate the Internal Medicine Residents in clinic. Dr. Challen spends the rest of her time at the College of Pharmacy coordinating an Integrated Pharmacotherapy Endocrinology course and providing various different lectures throughout the year. Dr. Challen became a board certified pharmacotherapy specialist in 2007, a board certified ambulatory care pharmacist in 2014 and completed her Master's in Business Administration at the University of Houston in 2010.
Activity Number
0033-0000-18-001-H01-P
Release Date:
Mar 31, 2018
Credit Expiration Date:
Mar 31, 2021
CE Hours
1.00